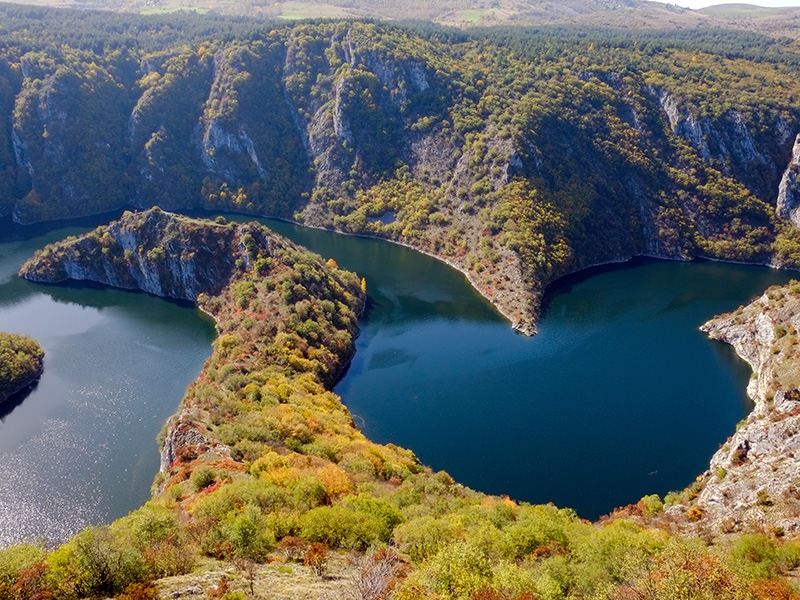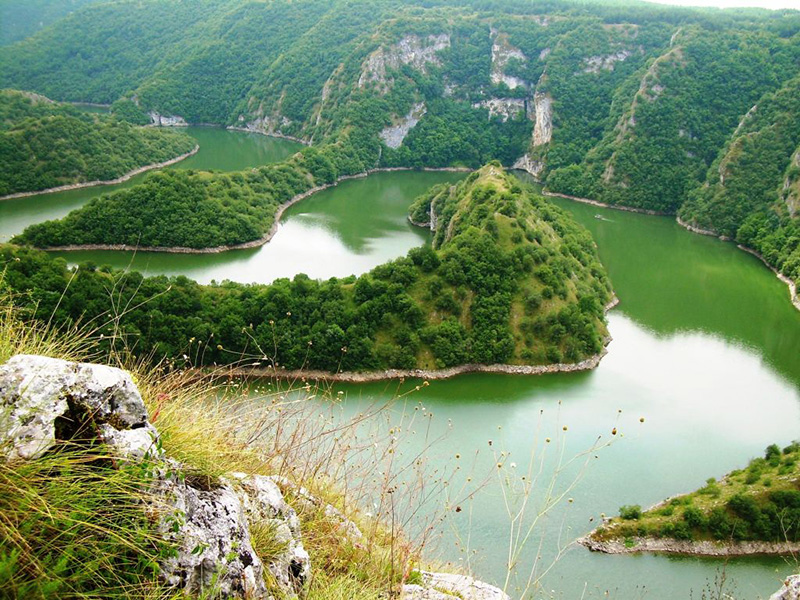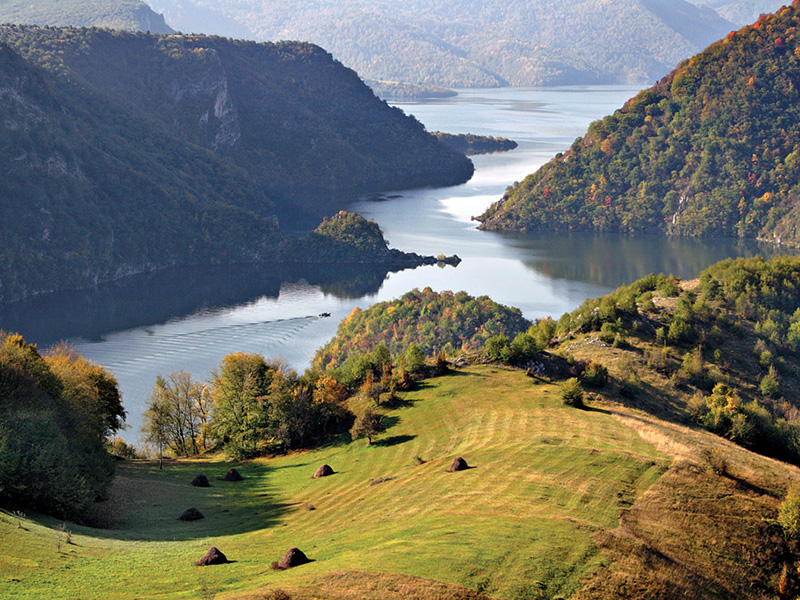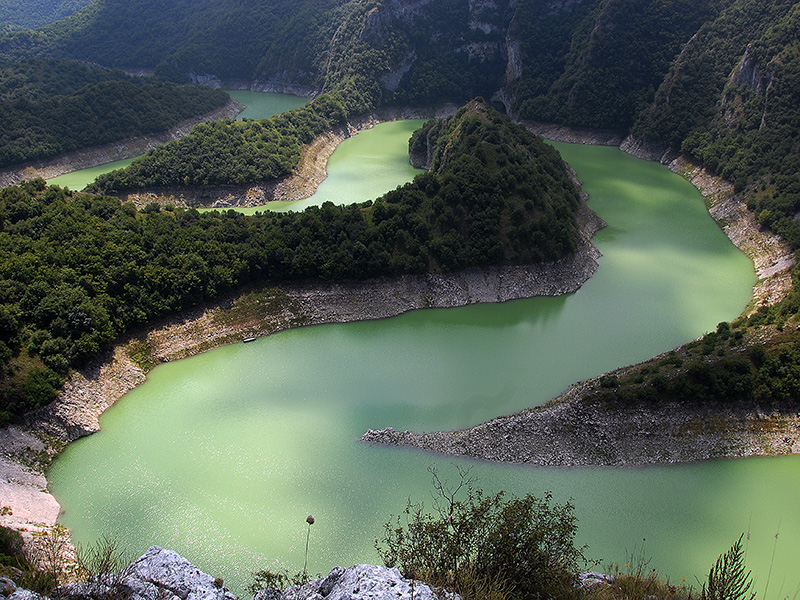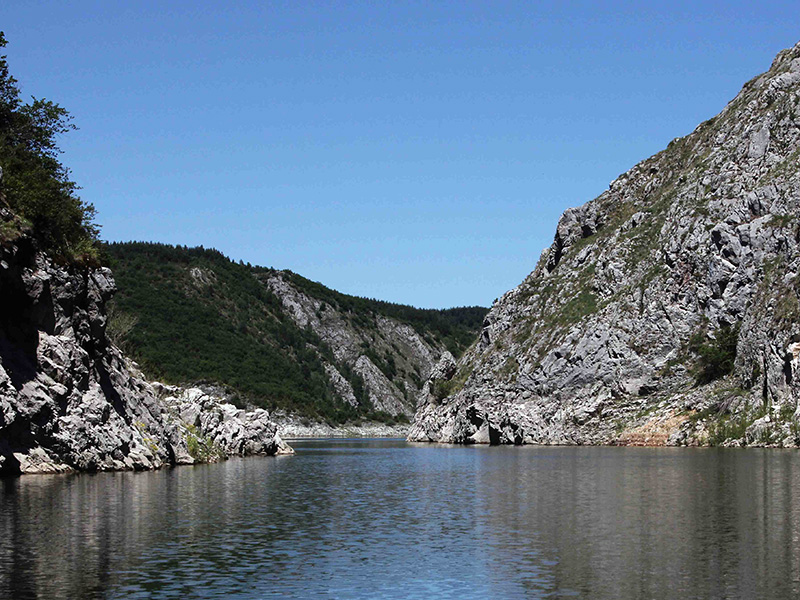 Uvac Special Reserve Tour
West Serbia
"Uvac" Special Nature Reserve is a high quality natural resource with the capacity of 500 million cubic meters of drinking water.
"Uvac" Special Nature Reserve is protected natural asset of great importance, first category natural asset. It is situated in south-western Serbia in the region of Stari Vlah-Raška high plateau, between two Mountains, Zlatar and Javor. "Uvac" Special Nature Reserve has a territory of 7543ha in total in Nova Varoš and Sjenica Municipalities. Minimum altitude in the reserve is 760m above sea level and maximum 1322m.

Major morphological feature of the reserve is the Uvac River canyon valley with curving meanders. Relative height of a meander head is 100m in some places.
The surrounding is characterised by karst surface with numerous karst formations: Caves are numerous and vary in size, ranging from rock shelters to Usak Cave System, the largest known cave system in Serbia ( 6185m ).
"Uvac" Special Nature Reserve is distinguished by having 104 bird species. Most important of all is griffon vulture, one of the two vulture species that are still nesting in Serbia.

Griffon vultures are the greatest attraction of the reserve having an impressive size with a wingspan of 3m at times, which makes them a powerful flier. It is picking up and eating dead animals and due to that stops the spread of diseases and contributes a kind of "natural recycling".
Uvac is also home for the largest population of rare bird species, also endangered mammal and other fauna species. Its clean water is ideal for 11 fish species where it has natural reproduction areas of trout, lake trout, chub, sneep, barbel.

 
I WANT THIS TOUR