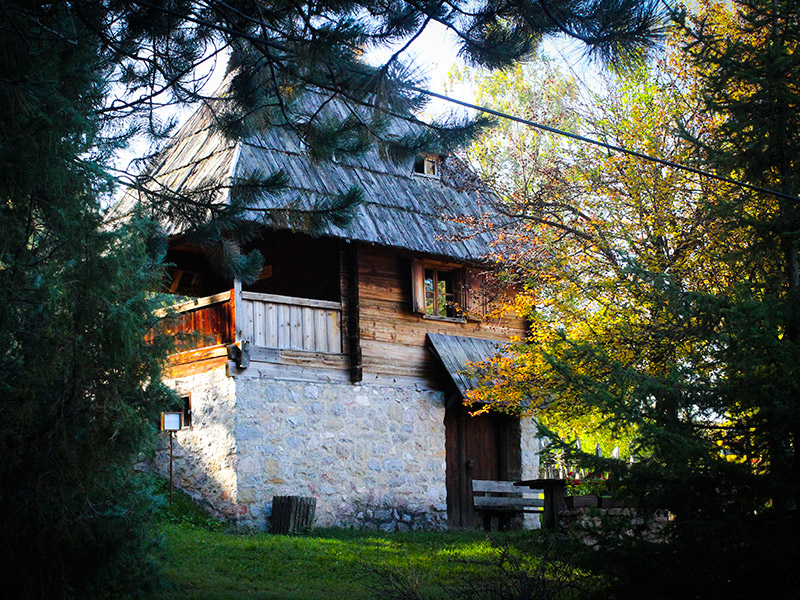 Meat and Wine Tasting Tour
West Serbia
Musvete is small hilly village in Zlatibor,situated at about 10 km northwest of Cajetina and the tourist centre of Zlatibor on the way to Kriva Reka village.

Selfless work by Mirko Beric and Jovan Cosic, expertise, big support from their families unique commitment to the idea of the production of Dalmatian Prosciutto of superior quality on Zlatibor Mountain - have made it possible to have kilns in Musvete today, where you can see in one place over 4.000 prosciutto ( 24 tons of dried pork loin ) which are produced in the traditional way, without preservatives and additives. Using only sea salt and natural drying ventilation.

In a traditional outbuilding - a tasting centre of the kiln in Musvete, the guests who want to try top quality smoked products have a simple but unique selection available to them. With protected production that lasts 2-3 years and meets all required standards of production of dried meat. Dalmatian Prosciutto from Zlatibor, Sausage, Dalmatian Pancetta from Zlatibor. As a delicious bite usually accompanied by good wine / homemade red and white wine and homemade grape brandy are also produced.
I WANT THIS TOUR