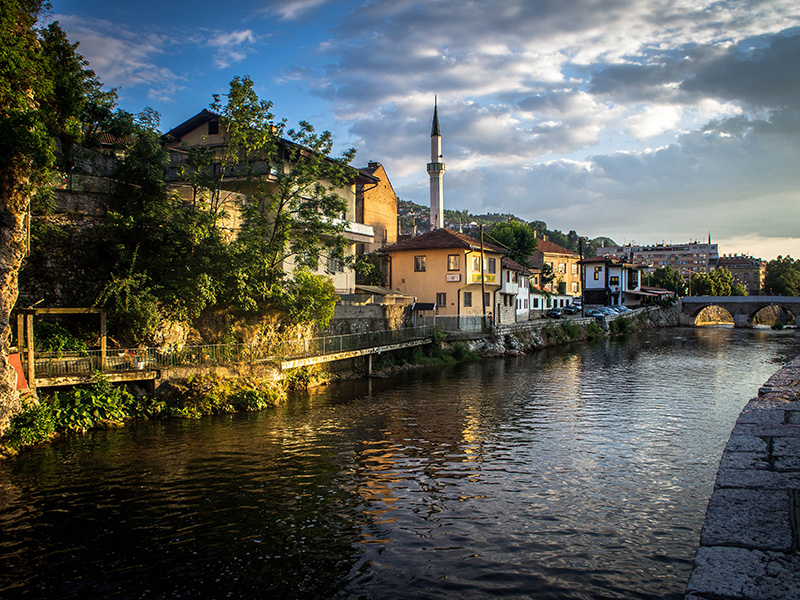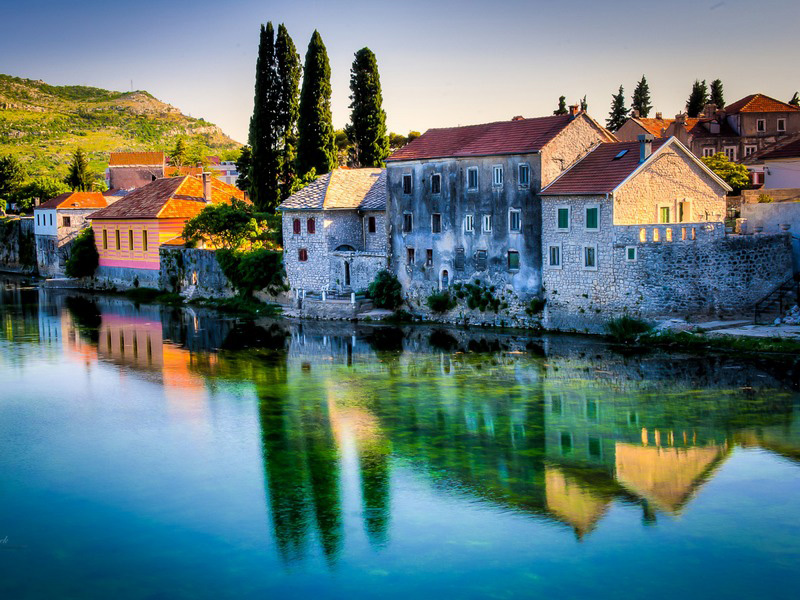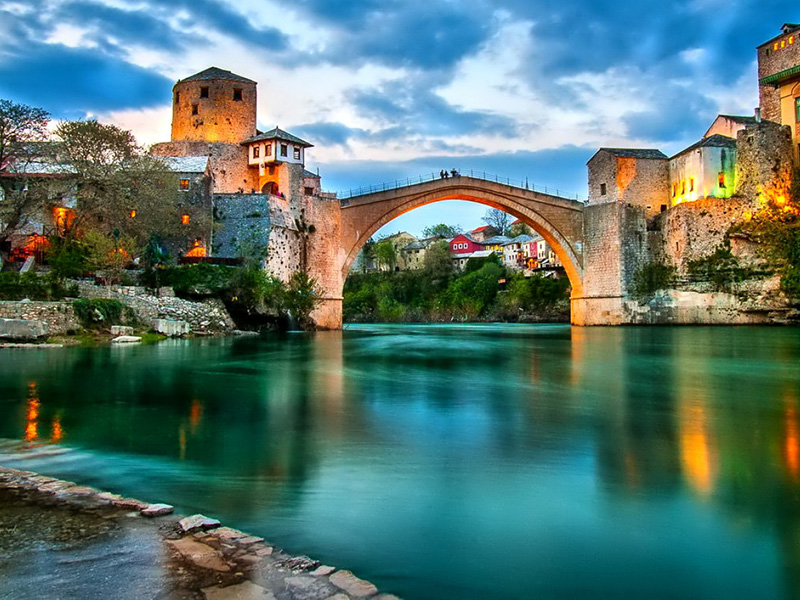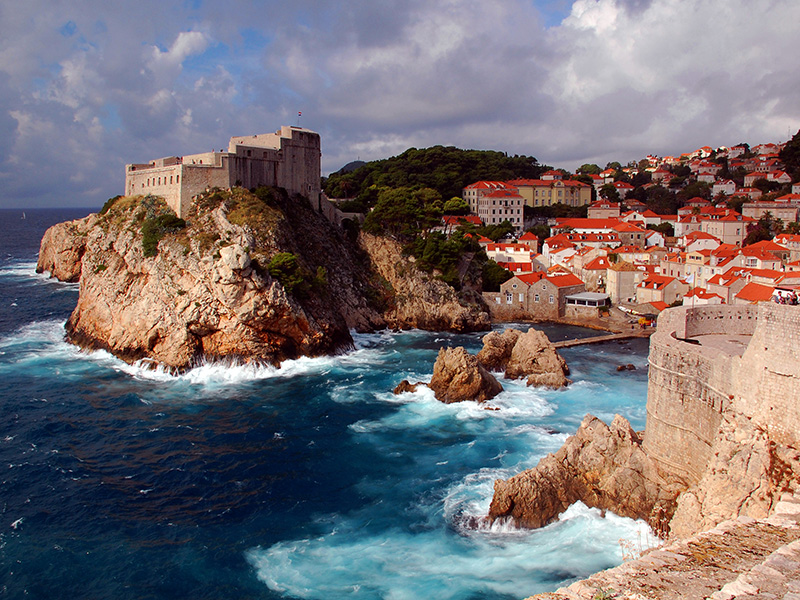 Bosnia-Croatia-Montenegro Tour
Our Balkan Tour starts from Sarajevo (Bosnia) and ends in Podgorica /Tivat (Montenegro) according to flight possibility.
Sarajevo is capital city of Bosnia and Herzegovina. It is a town with a multiplicity of mosques, Orthodox churches, Roman Catholic churches and synagogues which have been standing side by side for centuries.

Mostar is a picturesque town, more than 5 centuries old, famous for its Old Turkish bridge. When the Stari most or Old Bridge collapsed from tank shelling in 1993 it was like the heart was ripped out of most Mostar natives.

Trebinje is the second biggest Herzegovinian town in the very south of the country with 40.000 people. It is located on the very river called Trebisnjica actually on the rim of the Popovo field and beneath the mountain called Leotar. It is famous for its sunny days and plane trees. It is believed that it is one of the most beautiful towns in the country.

Dubrovnik is located in the heart of Europe on the Adriatic coast of the Republic of Croatia. The Old Town and its many sights (including the well-preserved city walls along which you can walk) is one of the top attractions here.

Kotor is a coastal town in Montenegro. It is located in a secluded part of the Gulf of Kotor. The city has a population of 13.510 and is the administrative center of Kotor Municipality.
Budva is a Montenegrin town on the Adriatic Sea. The coastal area around Budva, called the Budva riviera, is the center of Montenegrin tourism, known for its well preserved medieval walled city, sandy beaches and diverse nightlife. Budva is 2,500 years old, which makes it one of the oldest settlements on the Adriatic coast.
I WANT THIS TOUR